BiomX Announces the Appointment of Edward L. Williams to its Board of Directors
CAMBRIDGE, Mass. and NESS ZIONA, Israel, Oct. 18, 2023 (GLOBE NEWSWIRE) -- BiomX Inc. (NYSE American: PHGE) ("BiomX"), a clinical-stage company advancing novel natural and engineered phage therapies that target specific pathogenic bacteria, today announced the appointment of Edward L. Williams to its Board of Directors.

"We are pleased to welcome Eddie to our Board of Directors," said Jonathan Solomon, Chief Executive Officer of BiomX Inc. "As a seasoned executive with extensive board experience, Eddie has successfully led the commercialization and marketing efforts across multiple therapeutic categories for global pharmaceutical companies. His insights, advice and experience will undoubtedly help guide BiomX as we further advance our products in the clinic and towards the market."
Mr. Williams is a well-recognized, senior global life sciences executive with extensive boardroom and commercial operations experience. He most recently served as a Special Advisor to the Chief Executive Officer of Ascendis Pharma, Inc. ("Ascendis"), and previously as their interim U.S. Chief Commercial Officer overseeing the preparation for its first product launch. Before joining Ascendis, Mr. Williams held key leadership positions, including Senior Vice President of biopharmaceuticals at Novo Nordisk Inc., where he managed the biotechnology business for the U.S. in three therapeutic areas. Mr. Williams also served as the Vice President of Sales in the Respiratory and Dermatology Business Unit at Novartis Pharmaceuticals Corp. and held numerous sales and marketing positions of increasing responsibility for more than 20 years at Pharmacia & Upjohn Company, which was acquired by Pfizer in 2002.
Mr. Williams currently serves on the board of directors of BioAtla Inc. and on the Advisory Board to the President and CEO of Basic Supply Company, Inc. Mr. Williams earned his B.S. in biology and chemistry from Marshall University.
About BiomX
BiomX is a clinical-stage company developing both natural and engineered phage cocktails designed to target and destroy bacteria in the treatment of chronic diseases. BiomX discovers and validates proprietary bacterial targets and customizes phage compositions against these targets. For more information, please visit www.biomx.com, the content of which does not form a part of this press release.
BiomX Contacts:

Investor Relations:
LifeSci Advisors, LLC
John Mullaly
(617)-698-9253
jmullaly@lifesciadvisors.com

BiomX, Inc.
Anat Primovich
Corporate Project Manager
+972 (50) 697-7228
anatp@biomx.com
Source: BiomX Inc.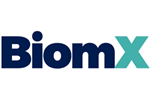 Source: BiomX

Released October 18, 2023